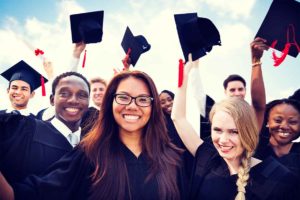 As a recent graduate, it can be overwhelming to face the job market. With an average debt of $37,000 and a job search that can take up to eight months, it's important to take proactive steps to increase your chances of landing a job. In this article, we will discuss practical tips to help you find a job and stand out to potential employers.
Start Early
One of the biggest mistakes that college students make is waiting until their senior year to start looking for a job. Ideally, you should start exploring career options as early as your sophomore year. Visit your college's career center and find out what kind of business organizations hire through them. Take advantage of aptitude testing to find out what you might be good at.
Network with Alumni
Your college's alumni can be a valuable resource when it comes to finding a job. Use LinkedIn to connect with alumni in your city or the city you wish to live in. Ask for an audience and be prepared to tell them that you are actively looking for a job. Most alumni are more than happy to help out a fellow graduate.
Get an Internship
Students who graduate with internships on their record have a much greater probability of finding a good job faster than those who don't. It doesn't really matter whether these internships are paid or not and it may not even matter how long they were. Internships tell prospective employers that you really care about your future.
Be Involved
Being involved in a number of leadership positions and extracurricular activities is also positive, as long as your grades are decent. This shows that you are well-rounded and capable of managing your time effectively.
Consider Your ROI
Before investing more than $100,000 in college, it's important to consider your return on investment (ROI). Ask the admissions people at your prospective college or university, "what is the starting salary of the graduates from your school?" This will give you an idea of what you can expect to earn after graduation and whether or not your investment is worth it.
By following these tips, you can increase your chances of landing a job after graduation and start your career on the right foot.