Listen to The Job Search Solution every Monday through Friday from 8:30 PM to 9:00 PM CST on The Word, 100.7 FM, in Dallas, hosted by Tony Beshara. Tony answers your calls and any questions about changing jobs, looking for a job, or hiring, in today's erratic and confusing job market.
Meet some of Tony's guests…
Rich Lavinski

Rich Lavinski is recognized as an industry expert in the professional advisory, project consulting, and executive-level staffing niche. He founded some of the most successful project management and tactical consulting firms in the Southwest. Rich believes the key to his success has been building teams of high caliber, self-managed and self-motivated professionals and creating an environment through which the top professionals in their field would choose to work. His firm, East 57th Street Partners provides professional services and subject matter expertise in accounting, finance, IT, and HR.
Terry Sullivan

Terry Sullivan is the founder of Buzzpro, a nationally recognized Integrated Marketing and Social Media solution and training company. Terry and his Buzzpro teamwork with their clients to show them how to fill their sales funnel with better leads, schedule more appointments, and close more sales using advanced LinkedIn Social Selling strategies. Widely considered to be a Guru of LinkedIn, Terry has trained more than 6,200 business leaders, owners, and individuals across the nation on how to create their very own unique online brand that gets results. His inspiring training programs focus on branding, keyword optimization, and Social Selling strategies that help his customers tap into the world of Social Media to get more prospects, leads, and clients.
Dave Perry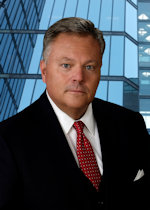 Nicknamed the Rogue Recruiter by The Wall Street Journal, David Perry is managing partner of Perry-Martel International one of North America's top
executive search, recruiting and placement firms.
He is the author of seven books including: Hiring Greatness: How to Recruit Your Dream Team and Crush the Competition, Executive Recruiting for Dummies and Guerrilla Marketing for Job Hunters 3.0.
David is currently a board director at the Canadian Advanced Technology Alliance (CATA) and served two terms on the board of Women in Communications and Technology. He previously chaired several national boards dealing with HR and talent issues.
He graduated from McGill in 1982 with a BA in Economics and Industrial Relations. He received his Commission in the Canadian Armed Forces Reserve winning the Sword of Honor in 1980. In 2014 he received the Queen Elizabeth II Diamond Jubilee Award