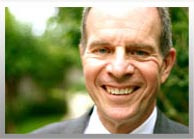 I've been finding people jobs since 1973, and I have helped thousands of candidates find great career opportunities. Let me help you too!
Tony has been featured on the Dr. Phil Show numerous times and according to Dr. Phil, "Tony Beshara is the best of the best" at finding people jobs. More about Tony...
FREE WEBINAR:
By: Tony Beshara
If you are looking for a job or soon may be, join Tony Beshara for a FREE webinar The Top 10 Reasons You Might Have Trouble Finding a Job (and How To Combat Them).

America's only online 45 hour job search program!
See More
Tony's blog can help you find a job...
"Thanks for your blogs. I used many of your insights on my last interview and landed an awesome new job."
Sherley (Chief Financial Officer)

Go to the Tonybeshara.com and Babich.com website and change the times and days of the radio program to every weekday from 7:30 to 8:00 AM CST on KVCE 1160AM,
www.KVCEradio.com
"listen live" Tony answers your calls and any questions about changing jobs looking for a job or higher and in today's erratic and confusing job market.
Listen to previous shows!
Tip #5
Understanding Your Competition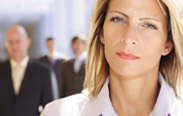 You are graduating into a very competitive job market. You need to understand exactly how competitive, and your school placement or career departments can be very helpful. With their help, you can determine how many graduates are entering the local and national markets with your degree.
If it's not too late, start your research as a Junior. Others have and more will be joining you the closer it gets to graduation. Most university placement offices have access to research materials, as well as websites of associations for particular types of degrees. Understand that any statistical information you read is almost certainly dated, however the trends usually last at least a few years, so the data could be relevant.
Be aware that your job search will likely be a "numbers" thing. At the time of this writing, candidates are averaging 16 first interviews before being selected for a second round interview. Expect to make every second round interview when you execute the skills taught by my program.
You must work hard to secure interviews and prepare to perform well. Do that, and the job offers will come. Get ready!

Good News: According to the Wall Street Journal, there will be 17% more jobs for new graduates over the next few years, compared to job data from the early 2000's.

Bad News: Companies are becoming pickier about who they hire, and they expect new hires to have an immediate impact.