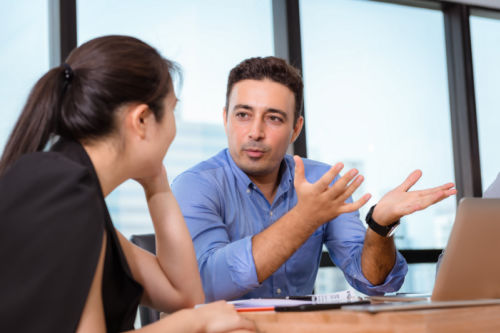 In general, your ability to negotiate the details of an offer depends on the economy and your individual situation. There have been times, for instance, when candidates right out of school with engineering or technical degrees could collect several offers and literally go to work for the highest bidder. The competition for candidates was very keen and all aspects of the job might be negotiated.
You can get a good sense of the latitude and leverage you have with the prospective employer by simply paying attention during the interview process. If you are fortunate enough to receive a number of good offers, you probably have a good idea of what the markets will bear.
I would never recommend negotiating an offer over the telephone or through email. The only exception to this might be when distance is an issue. The final terms of the offer you've negotiated can be confirmed over the telephone or by email, but if there's going to be any negotiation over specific aspects of the offer, those conversations are always best done face-to-face.
Negotiating an offer, and how it is extended, is done many different ways by different organizations, so I can't cover them here. Some companies send offer letters from their corporate office, perhaps far away. If any negotiation is to be done with that company, it needs to be done before the offer is put in writing. Some companies provide an offer letter; and, once the offer letter is in the candidates' hands, the candidate negotiates with the hiring authority.
To avoid problems, the candidate, once it is clear that he will be receiving an offer should ask the hiring authority how the company would like to proceed with negotiations. Some companies will make it very clear that there is no negotiation at all in the offer that they will make. Some companies accept the idea that everything is negotiable. Since there is no way of knowing how the company handles this process, you should simply ask for a face-to-face meeting to discuss an offer before it is formally given.
Once you ask for a face-to-face meeting, you should write down every issue that you want to cover in the discussion. By the way, I would not recommend negotiating an offer with anyone other than the hiring authority. If the H.R. Department insists on making the offer, you have to insist that on having a conversation with the hiring authority before you receive the formal offer. In other words, you want to negotiate with the person who has the greatest pain.
By this time, you should know the parameters of the job opportunity. It is a good idea to cover each one of those parameters at the negotiation meeting to make sure your understanding matches the hiring authority's. Leave nothing to chance!