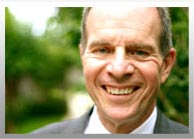 Since 1973 as America's #1 Placement and Recruitment Specialist I've helped thousands of candidates find the job they're looking for.
Tony has been featured on the Dr. Phil Show numerous times and according to Dr. Phil, "Tony Beshara is the best of the best" at finding people jobs. More about Tony...
FREE WEBINAR:
By: Tony Beshara
If you are looking for a job or soon may be, join Tony Beshara for a FREE webinar The Top 10 Reasons You Might Have Trouble Finding a Job (and How To Combat Them).

America's only online 45 hour job search program!
See More

Tony Beshara on KVCE radio! 1/2 hour every day from 7:30 AM to 8:00 AM CST
Listen to previous shows!
…i have been finishng my third book…gonna give you excerpts over the next few months…
we are asked every day, "why do employers take soooooo long to decide anything…to interview and then to decide on who to have back…then who to hire….why does it take so long?"
well, it isn't a simple answer but here is why…when the economy is good and companies are making money, they operate out of "vision of gain"…
when the economy is tough and companies don't know when they will recover, they operate out of "fear of loss"
whenever companies and the individuals in them operate out of "fear," they slow everything down…everything …
and when it comes to making any kind of decision the fear of "making a mistake" is even greater…we hear it daily.."we don't want to make a mistake"
so, hiring authorities look at you and as they interview you, they think, "how will this candidate not work out?"
they don't see the upside, they see the downside…
sooooo, it all takes longer…any decison out of fear takes longer…
this is simple…record your name on your vm message on your cell…so folks know who they are calling when they leave a message…
"but they see my number on the resume," you say…
look, companies keep your resume..you hope…and when and if they call you a year or so from now you want them to be sure it is you…
can't tell you the number of times i have gone thru my data base, seen a candidate i recognize and need that i spoke to two or three or five years ago..call his or her number…get a vm that simply states a number…and hang up…
i'm not sure who i'm calling, so i don't leave any message at all…
so, be smart, record your name on your vm so when your potential new employer calls you two or three years from now, they will know it is you…
one of the companies and hiring authorities i "warm" call every three months or so, presenting an excellent sales candidate,  has never called me back…for five or six years…never!
a week ago monday, i leave a message for the hiring athority…(the guy was even a candidate of mine quite a few years ago)…it was a typical monday…hard to get started…and the day never got into any kind of a flow…
at 5:35, the hiring authority calls me and tells me he can see the candidate at 7am the next morning…
great candidate..i call chayson…he says. "where do it go?"…no hemming and hawing…no "well, geez, this is awfully short notice.." or "well…who is it with?"
and that is what i would hear from 98% of the people that think they are serious about looking for a job…NOT!
don't know if he will get hired..but i called the employer and left a message that chayson would be there and how impressive it was that the guy didn't hesitate…he figured out how to make it happen…
of course he did well on the first inteview…that kind of sense of urgency is really hard to find…made all those years of calling worth it…
Tip of the week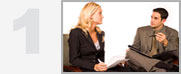 The Bogus "Informational Interview"
Here's one example of the phony advice being offered to new graduates and other first time job seekers: "pursue informational interviews as a way to expose yourself to an organization". Supposedly, employers are willing to accommodate a fact-finding interview, an "informational interview", even if they do not have an open position.
Tony's books
Find Tony's books at amazon.com or your local bookstore.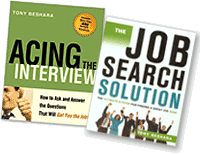 New book: Unbeatable resumes